All content is © 2013 Brightside Services LTD
Emergency Tel: 00350 58776000
About Us
Services
Sales




Brightside Services Ltd provides an industrial maintenance service to the larger industries such as Bunkering, Desalination Plants, Power Stations, sullage plants and petroleum industry.
Services Include:
Minor Building Works
Installation Maintenance
Specialist Tank Cleaning
Fixed & Flexible Line Pressure Testing
Oil Recovery Services
Waste Oil Collection Services
Hazardous Waste Removal
Waste Transportation
Waste Management
Drain & Pipe Jetting
CCTV Inspections
Pressure Washing
Brightside Services Ltd are the main sales agents for: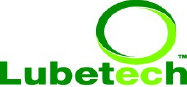 Brightside Services Ltd has over 25 years experience in the Industrial Maintenance industry. We have built a big client list over time, not only because of our excellent service, but also because of our honesty and integrity with our clients.

We also provide the Government of Gibraltar with expert advice and crisis management on oil pollution both at sea and on land. With our vast amount of resources, and our ability to call on extra specialist equipment through OSRL, we have every incident covered throughout the region.

Brightside Services are environmentally conscious, and we comply with all regulations when it comes to waste disposal.

For more info on the services we provide please contact us.
Contact us for more information on the above products.